Quality Commercial Wooden Furniture, Benches and Dining Sets
At MG Timber, we take great pride in creating the most visually pleasing and stable commercial garden furniture. Made from beautiful Swedish redwood, our products are designed to withstand anything you or the weather throws at them. Enhance your premises with our superb range of commercial picnic benches, pub benches, and commercial outdoor furniture.
Pub owners can watch their profits soar with the arrival of super smooth and sturdy, high quality pub benches. School governors can sit back and cherish the smiles of their children. As they have fun on commercial grade picnic tables that has met all health and safety regulations. Lastly, restaurant owners can delight in seeing their diners savouring their mouth-watering meals. In sheer comfort and commercial outdoor dining sets that are comfortable and practical.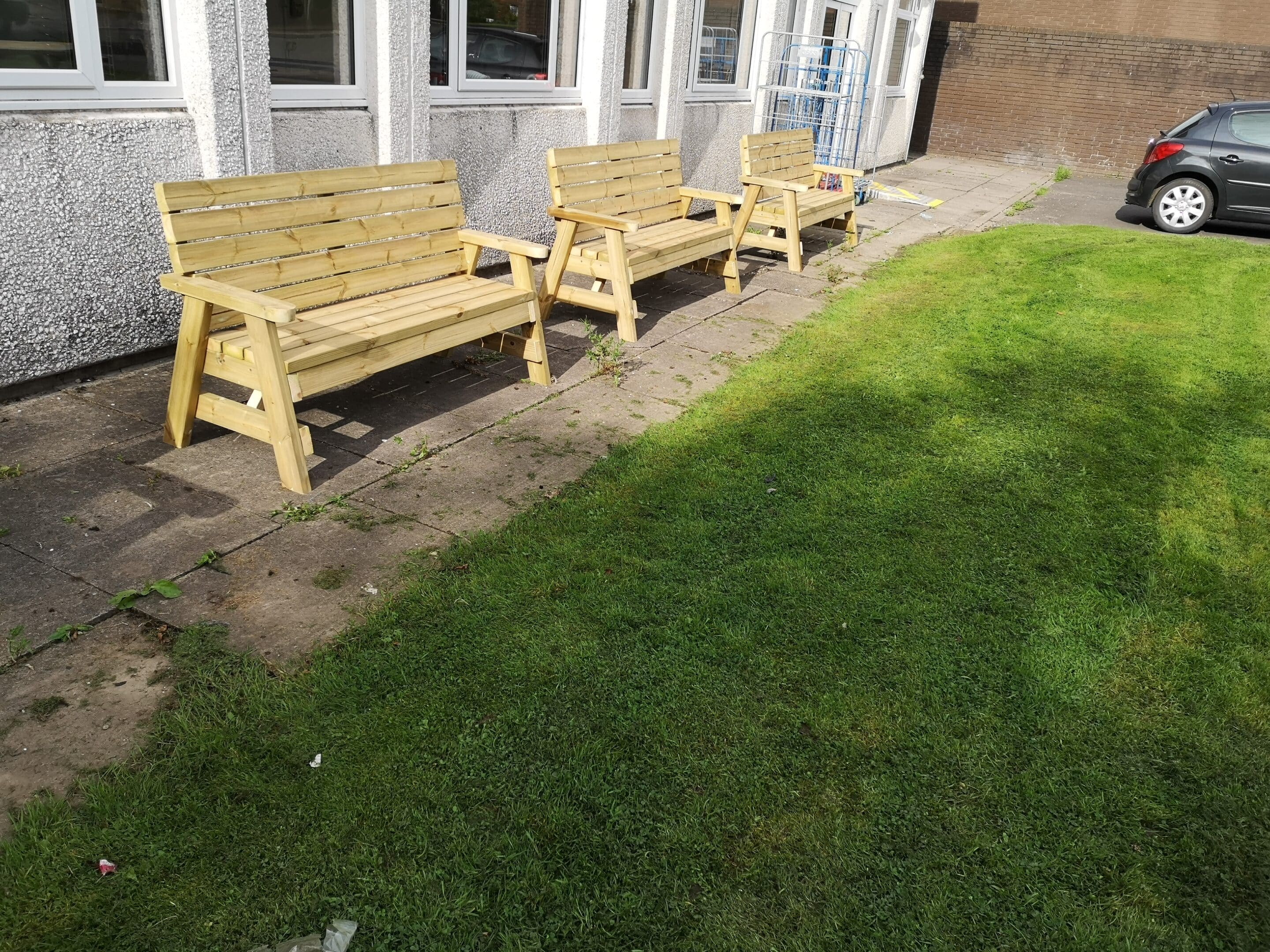 MG Timber can provide the finest wooden furniture to a range of industries within the public sector. Whether you work within healthcare, education, law enforcement or the emergency services, if you are looking for a wooden bench or outdoor furniture, we have you covered.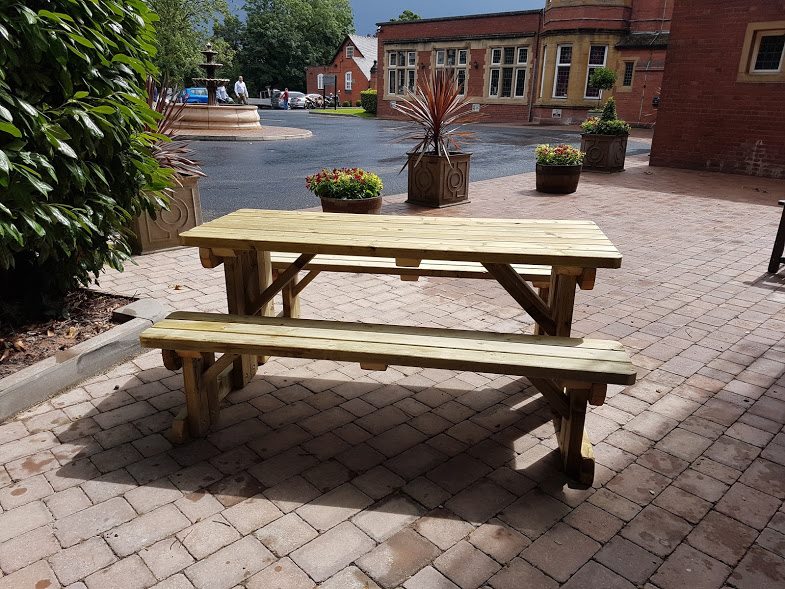 Give your hotel and restaurant guests the opportunity to sit outdoors with some of the finest outdoor furniture in the UK. At MG Timber, we love the great outdoors. That's why we strive to create the best range of pub benches and outdoor dining sets to let the public enjoy nature too.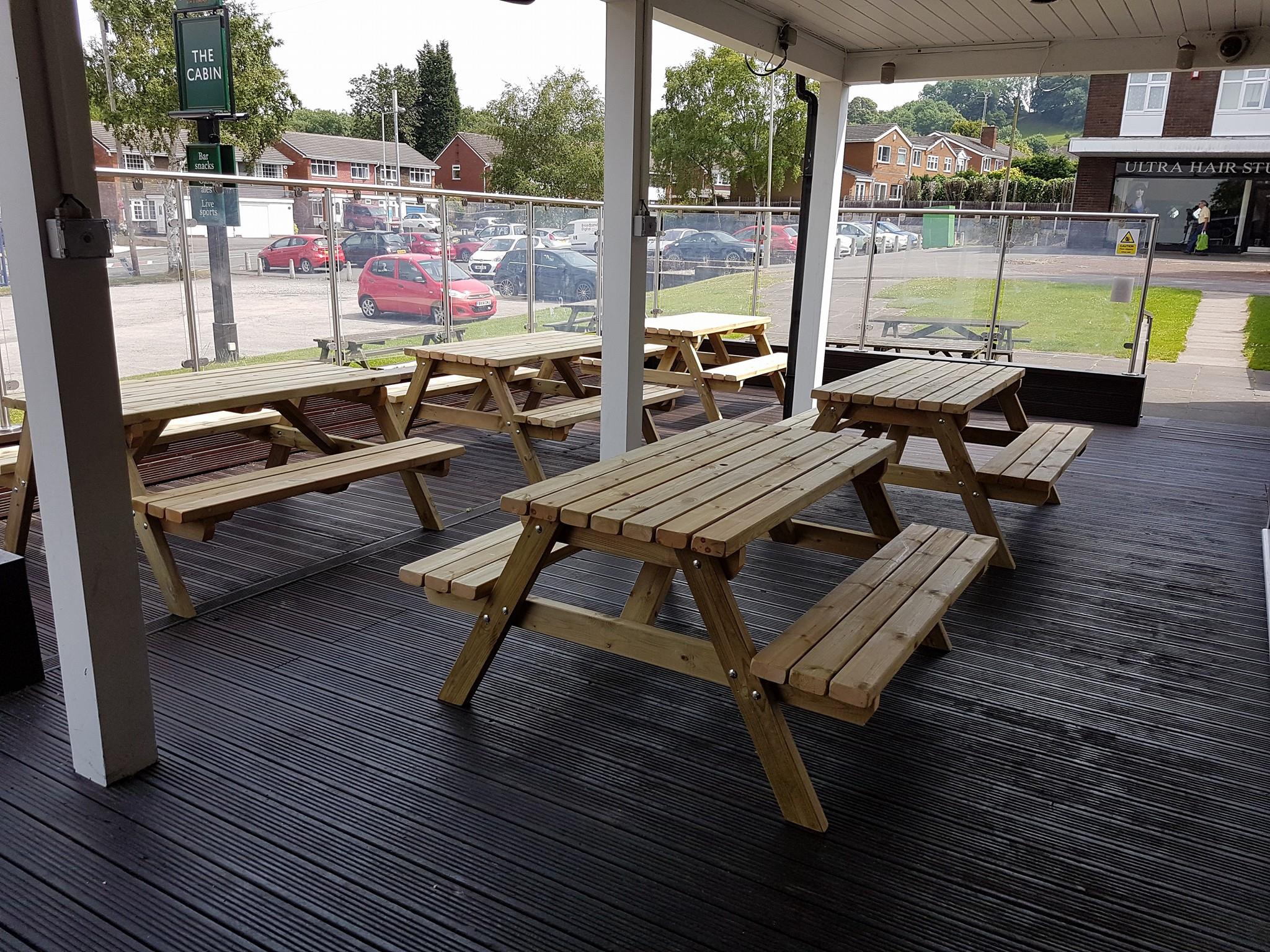 Make sure your customers can enjoy the beer garden even when the sun isn't shining with our phenomenal range of pub benches. Made from the finest Swedish redwood timber our pub garden furniture not only looks great, they are designed to be in your pub garden for years.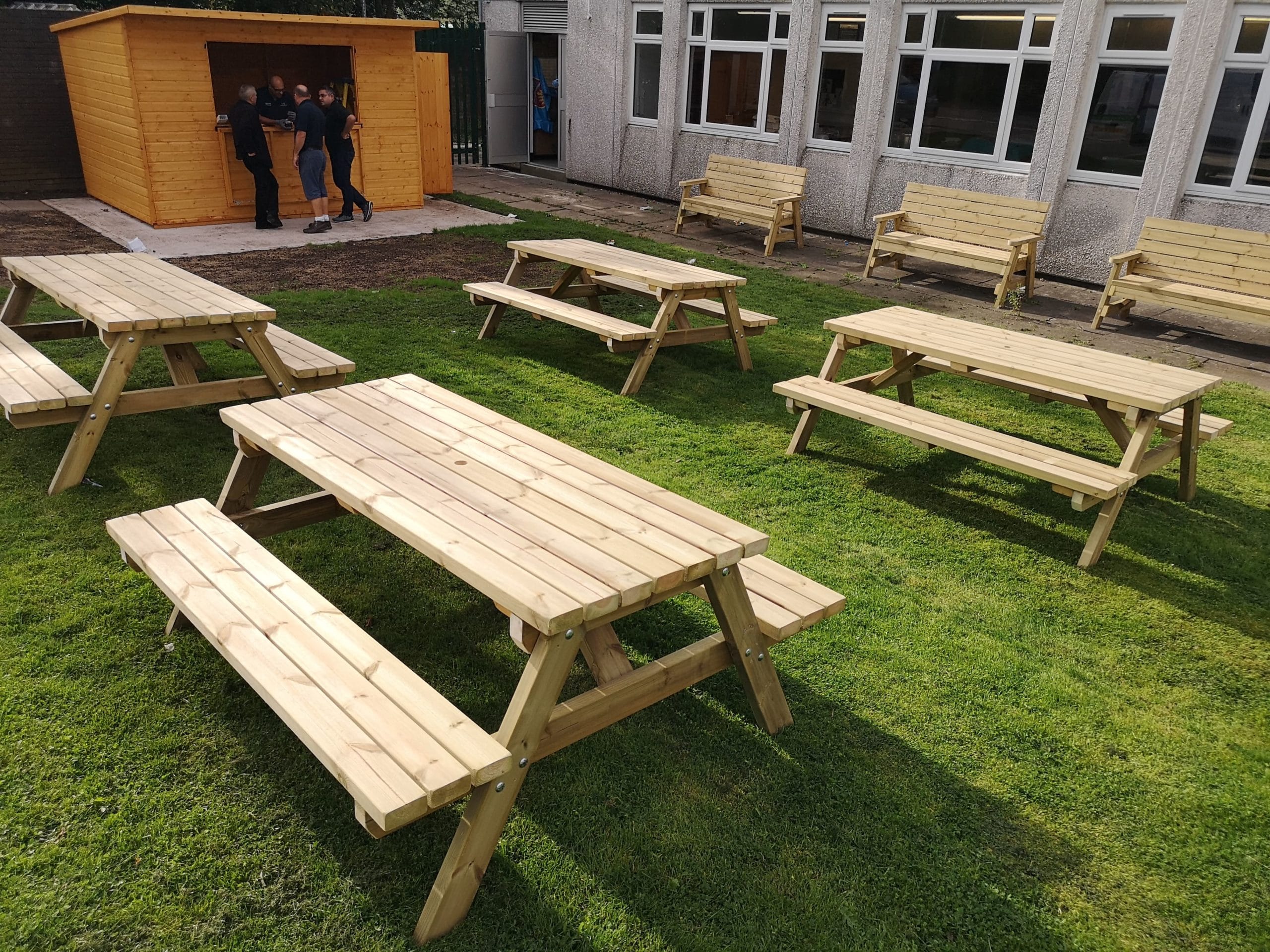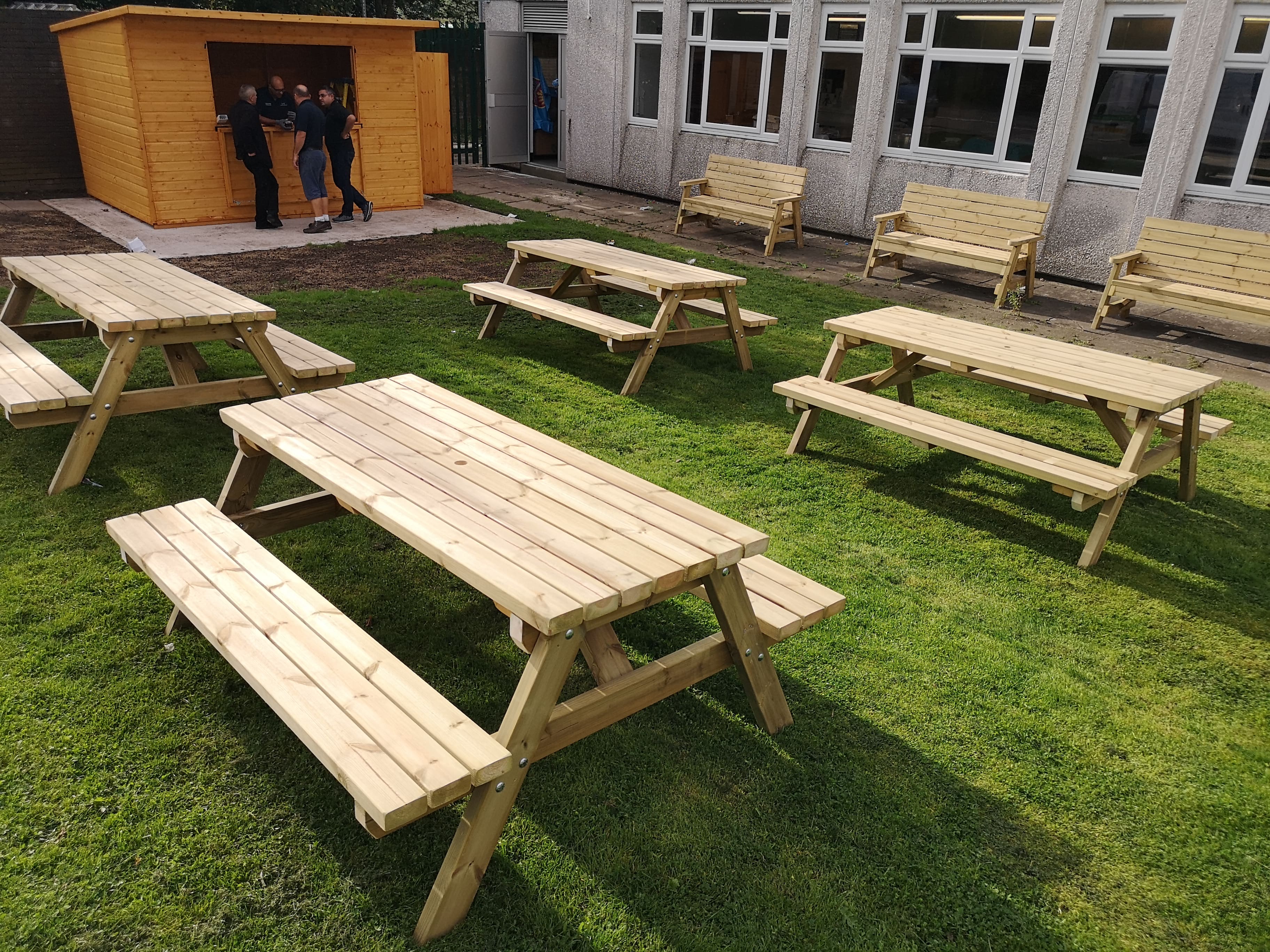 At MG Timber, our main objective is keeping our customers safe. This is even more pertinent when creating picnic benches for youngsters Thanks to our skilled craftsmen, they can play freely knowing our benches are made from a smooth wood and all corners boast softened edges.
Durable Commercial Outdoor Seating Built to Last
Commercial picnic benches have so many benefits compared to their cheaper alternatives like plastic and stainless steel. Firstly, garden furniture made from sustainable sourced wood not only looks superior, but it is also more secure and environmentally friendly. Commercial picnic benches age more gracefully and provide people with more comfort. They are not going to blow away in the wind like plastic furniture might or burn your skin in the heat like stainless steel.
You truly get what you pay for at MG Timber. We only use the finest material, and our products are designed to last for years.
If you are looking for the perfect commercial picnic tables or commercial outdoor benches, check out our selection of products today.
Our Latest News & Updates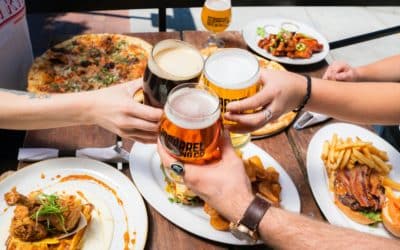 As the warm weather approaches, it is time to start thinking about your outdoor space. Outdoor areas, decking and patios are an extension of your business. Whether you are extending your current offering, creating a new space, or dusting down the old. Having an...
read more